The 2nd day, location changed to High Junk Peak for NW wind.
The Barbarian: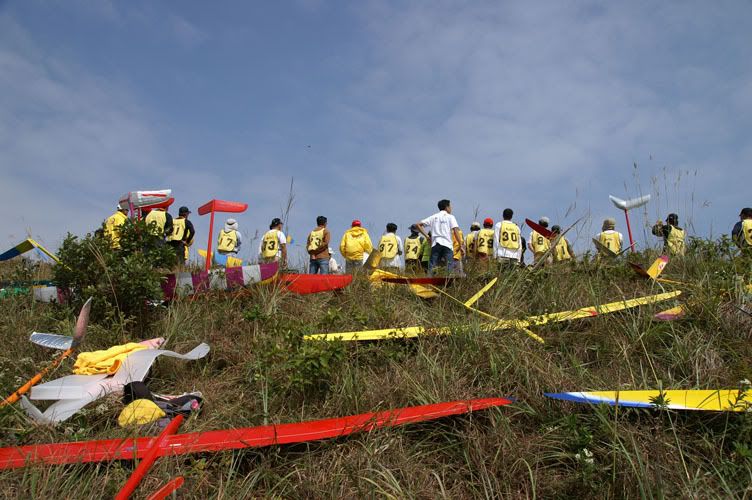 Magic Lee from Taiwan: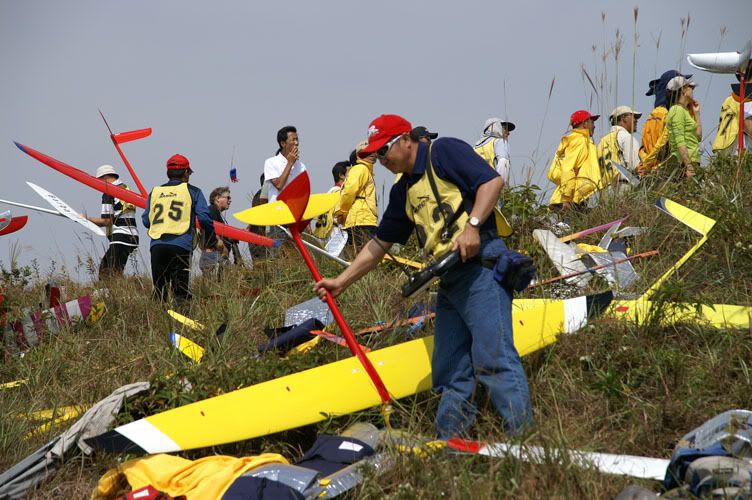 Richard emergency landed his model. One of the aileron servos was dead.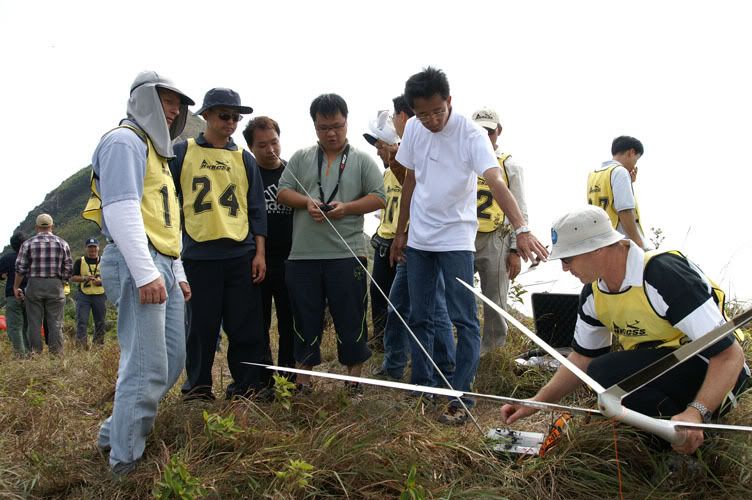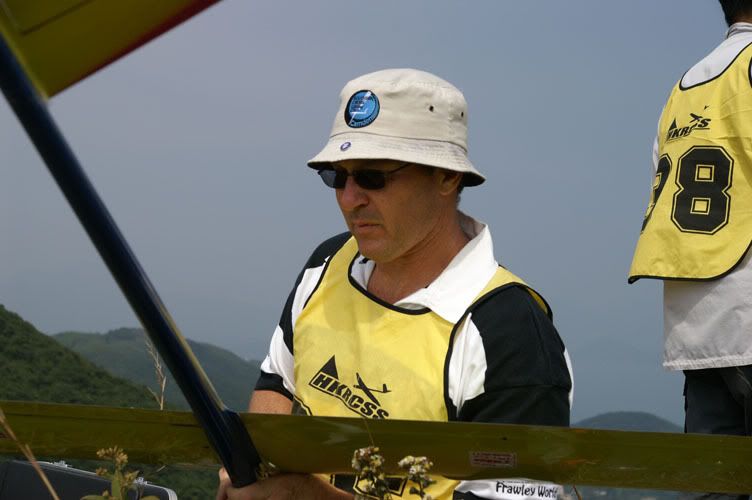 Friends from Korea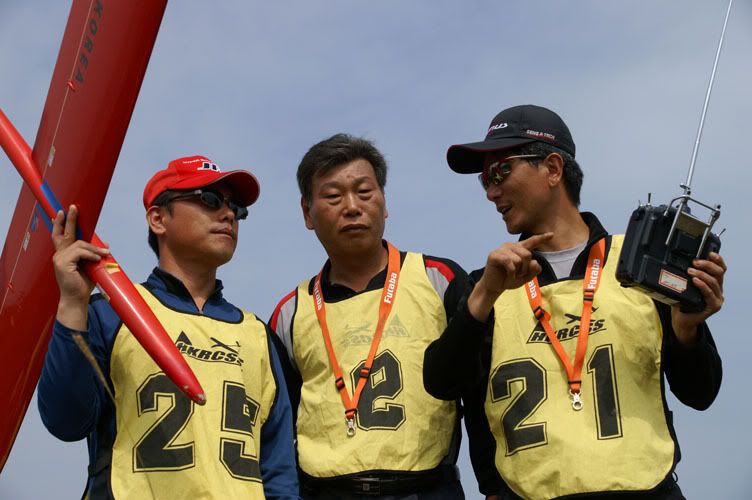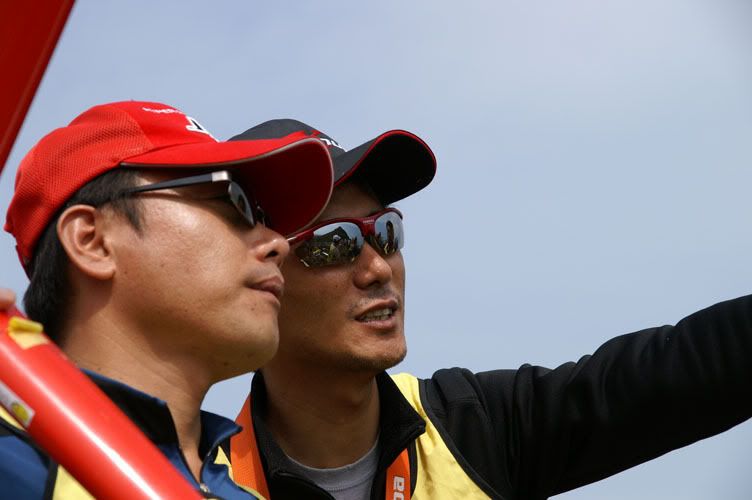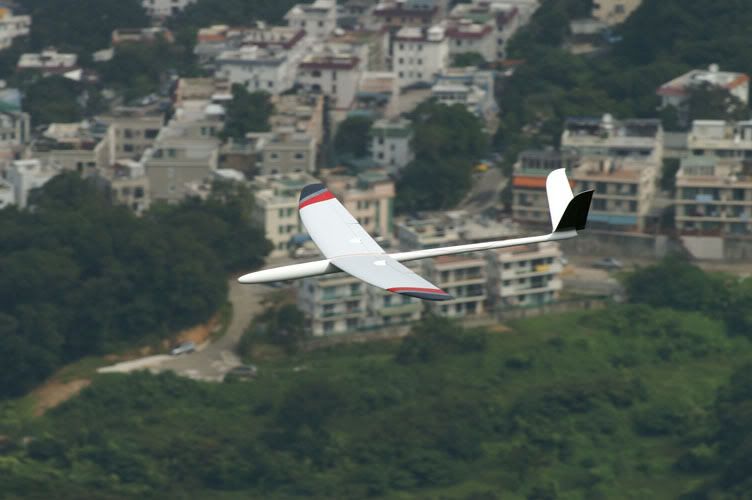 Ah Kin was doing very well today.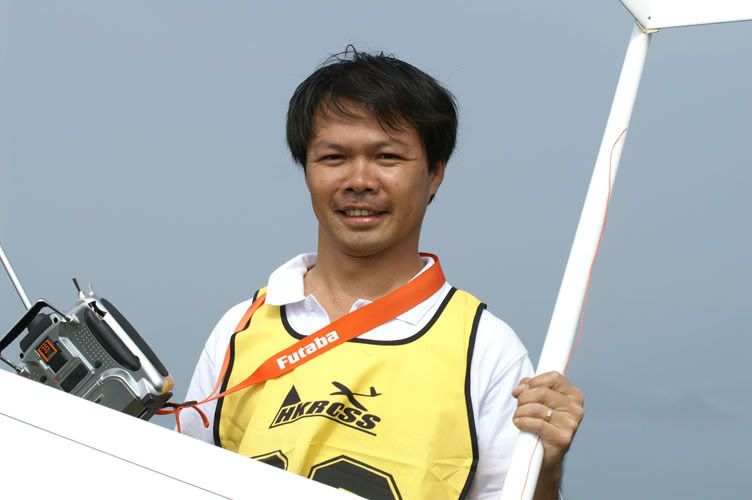 Beautiful Ceres from Taiwan.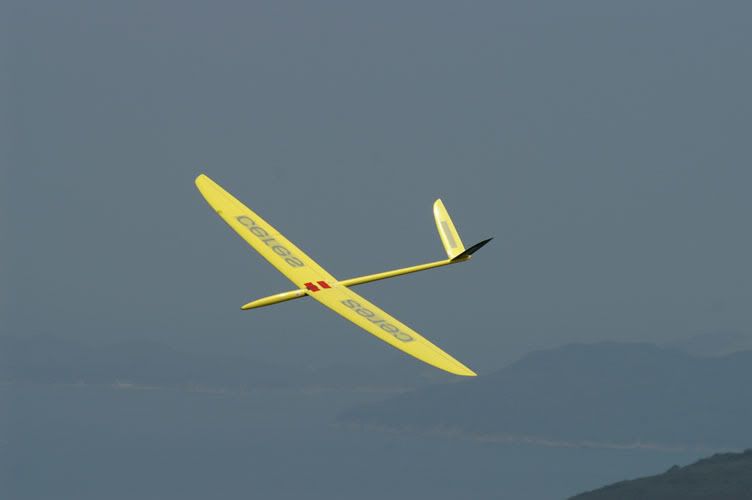 Stanley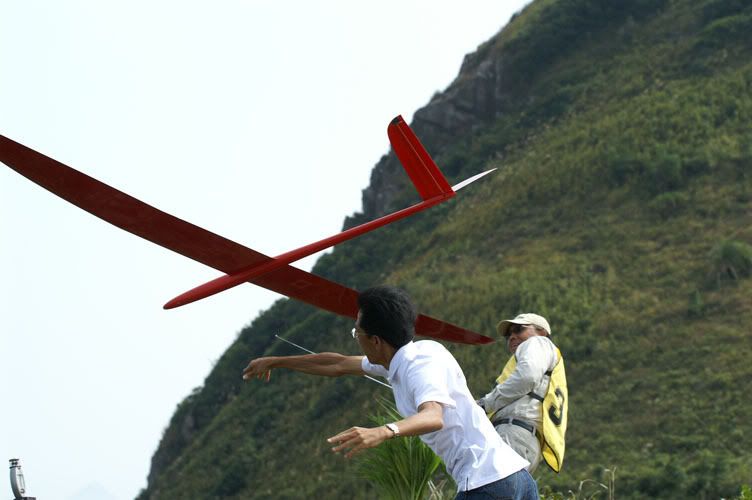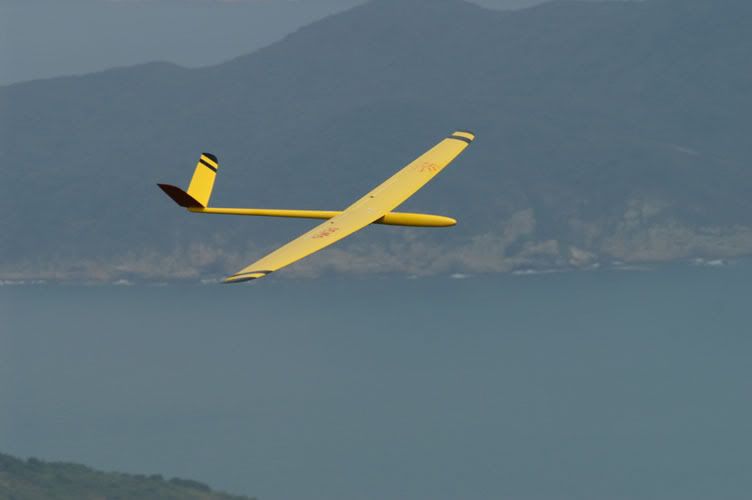 What is this?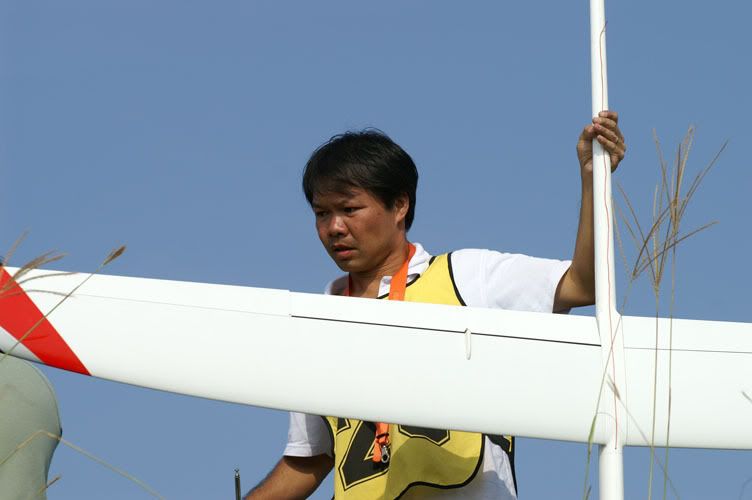 The "Data center".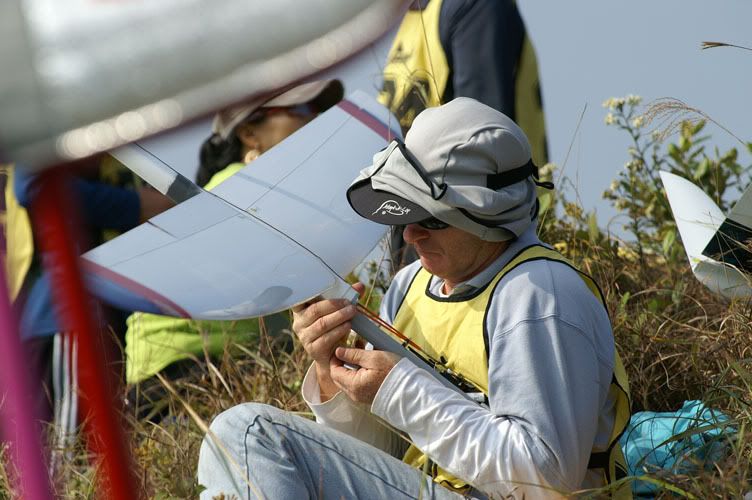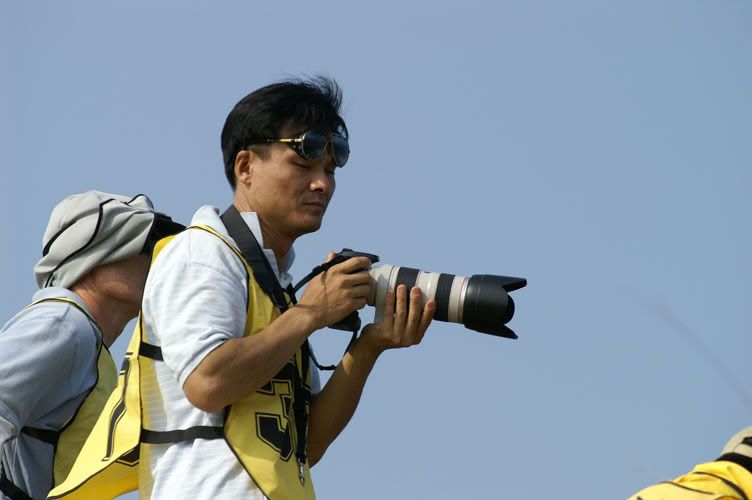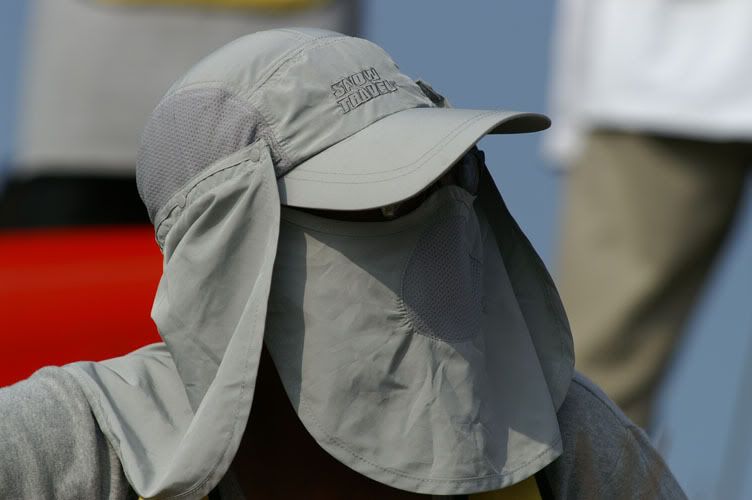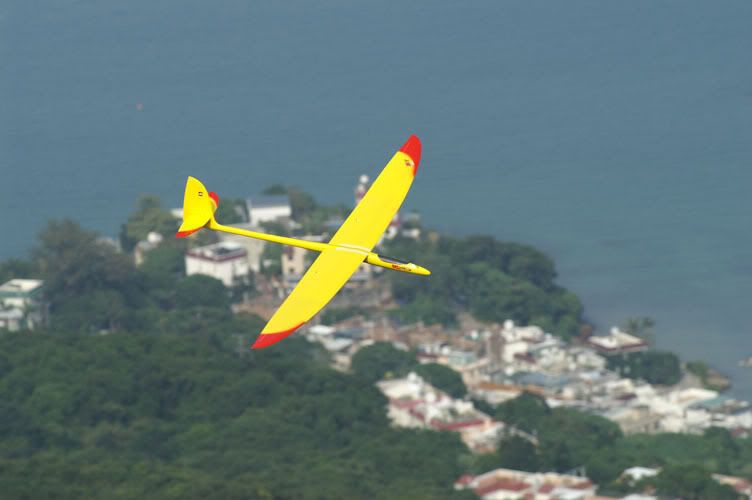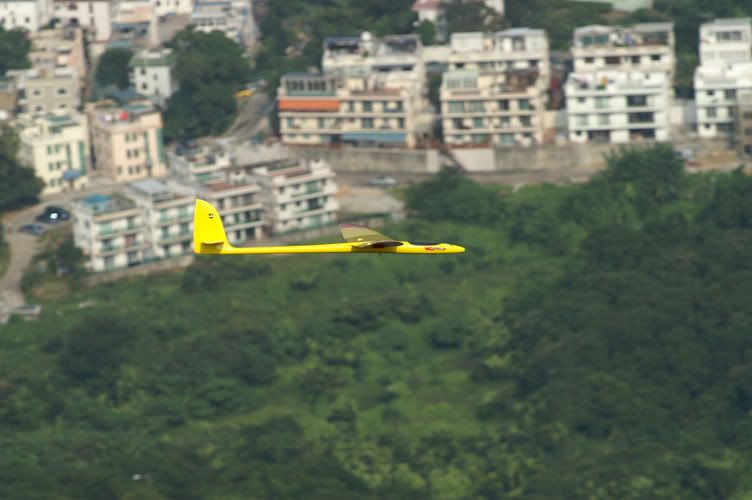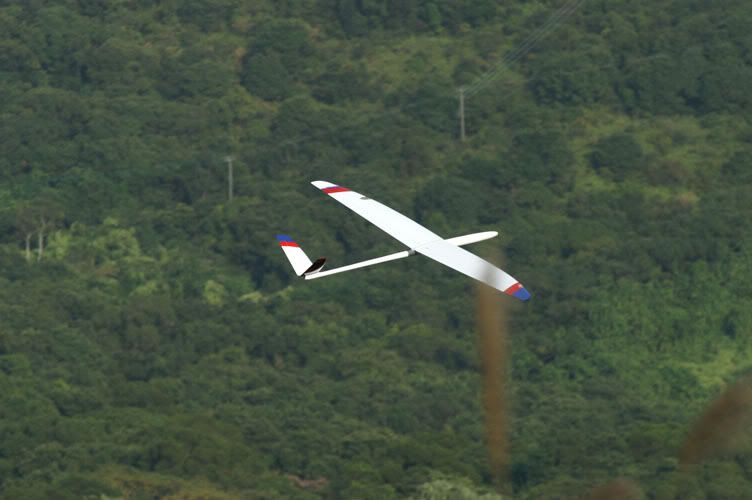 Ah Wai always has the confidence to launch the plane by himself: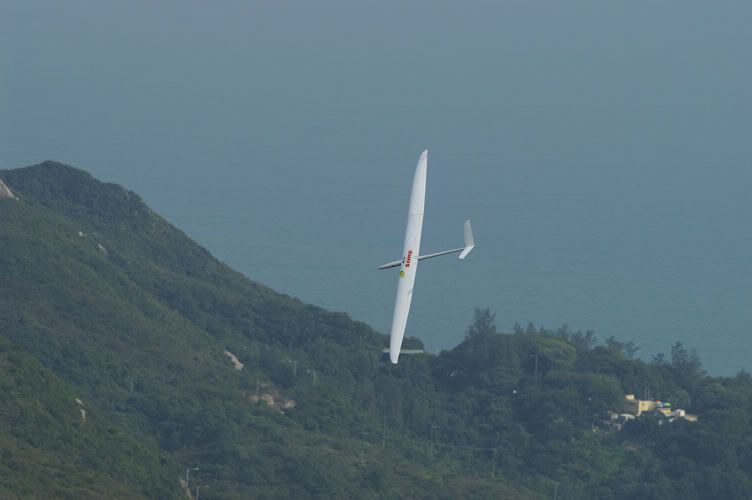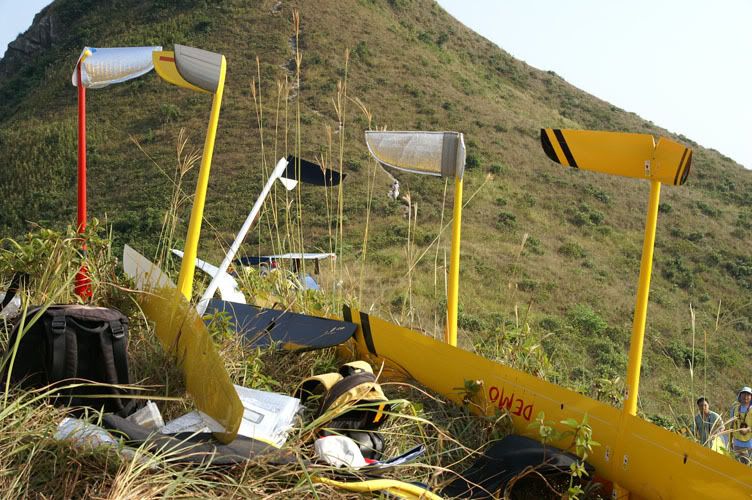 Camera array
: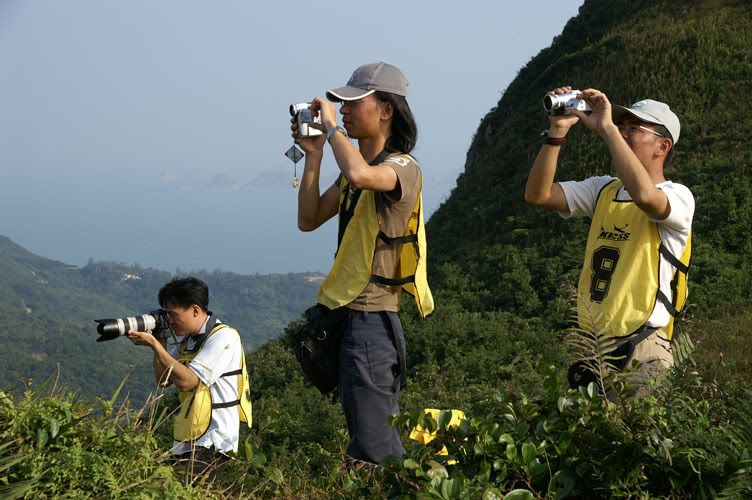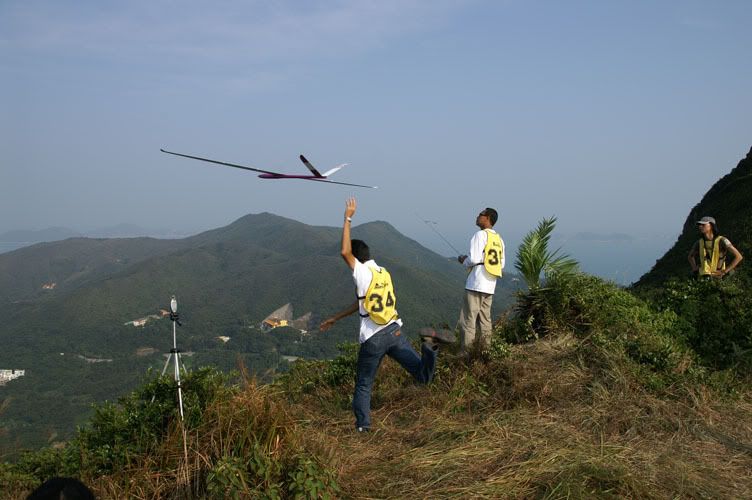 Ah Pong is the current best speed holder: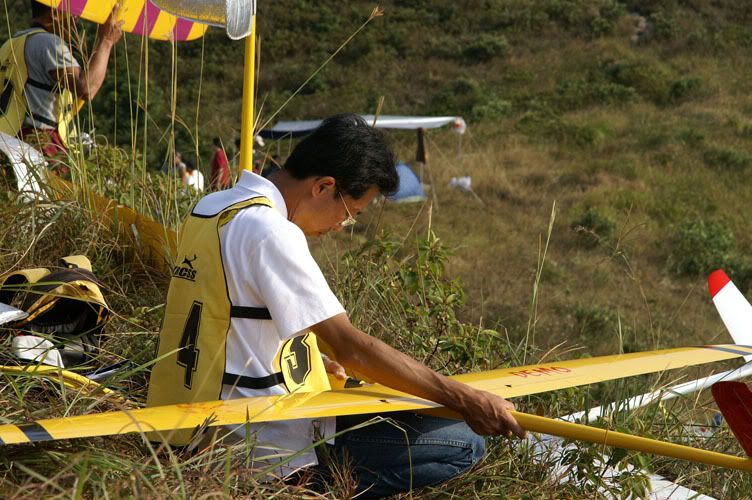 Wind became very weak. The photo shows Stanley's Viking. Despite the weak air, Stanley managed to maintain the speed and got an amazing 65 sec. This round was finally called off, though.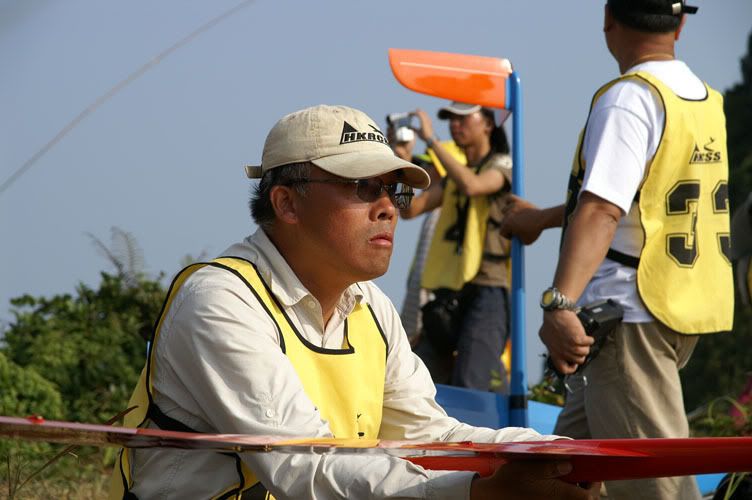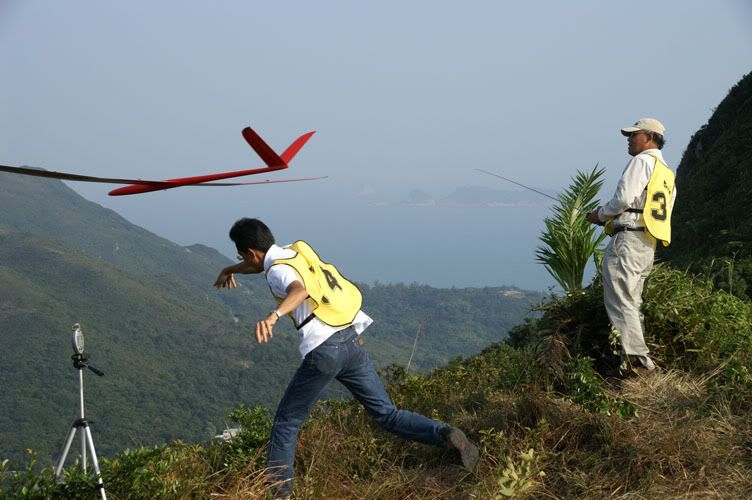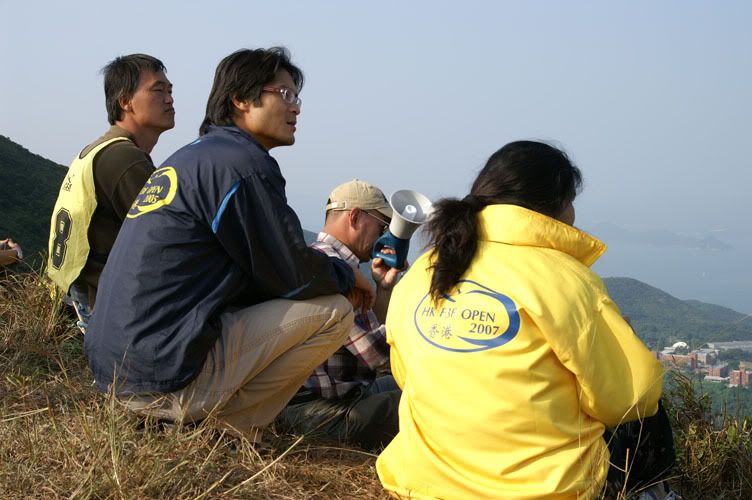 Ah Wai showed off his eagle eye sight and thermal flying skill by flying his New Sting far far away to hunt for every tiny bit of lift. Just jaw dropping, everybody